Brisbane On Hold Messages
HOME MESSAGES ON HOLD MUSIC ON HOLD CLIENTS
Brisbane's Number 1 Message On Hold Supplier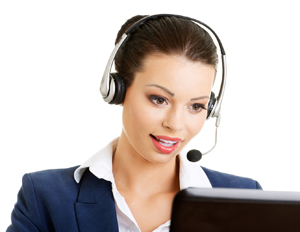 Media Messages Brisbane is one of Queensland's largest suppliers of high quality audio productions for advertising on your phone lines. Our professionally scripted, voiced, mix and manipulated productions are used predominantly for telephone message on hold programs, which is an effective way to promote your products and services to customers who are already interested in your business. Messages on hold is a great platform to promote secondary products and services, upsell and cross-sell, and to also educate and build awareness about your business.

Simple Process
The team here at Media Messages understand that you are extremely busy with your own business, so we have made the sign up process extremely easy, that way you can get the message on hold program that is right for your business, and get on with your own tasks and let us worry about your audio production. Here's what you have to do to sign up.

The Process:
1. Contact our sales team to discuss our different packages. Once you have decided on what that best suits your business model, then we will then appoint you with a creative copywriter to start working on your script.
2. Once the script has been completed, our copywriters will send you a copy for your approval. Feel free to make any changes you feel are appropriate. Once the final script has been approved, it is now time for you to select a voice artists from our library, or get our team to select one for you.
3. Our professional voice artists will then bring your script to life, and once recorded, our audio engineers will mix and maniputate your recording with on hold music and sound effects to sound like a vibrant production that is sure to impress your callers.
4. We will then send you a link to listen to the audio production, once you are happy, simply click on the approved button, and our automated systems with update your message on hold program or send you the audio link to simply upload to your phone system.
Don't delay, call us today to find out more about how on hold messages can help boost your business profile by creating a professional corporate image for even the smallest companies.

Media Messages
2, 2 Spencer Road
Nerang, QLD 4211